I was pretty busy keeping an eye on my vanload of people, my mother's group of marchers, and chatting with my fellow bloggers.
I think the likeness is uncanny.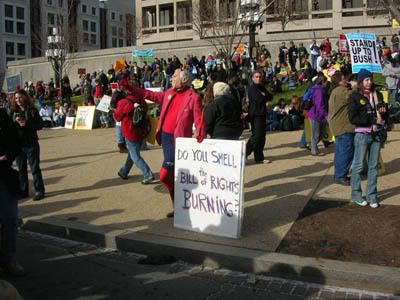 Yeah, look at all the dirty fuckin' hippies. Especially the ones in the button-down shirts.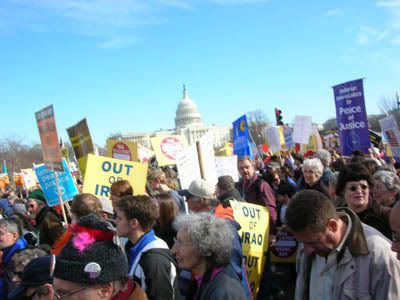 Last time I checked, that was OUR building.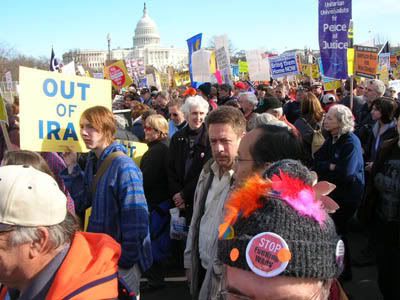 Only thing dirty about this little hippie is probably his diapers.