GottaLaff over at The Political Carnival catches the Boreal Narcissus in another one of her truly jaw-dropping moose droppings:
This Statue of Liberty was gifted to us by foreign leaders, really as a warning to us, it was a warning to us to stay unique and to stay exceptional from other countries. Certainly not to go down the path of other countries that adopted socialist policies," Palin said to cheers from the crowd.
Besides Snowzilla's laughable prepositionophobia, that she actually believes that the Statue of Liberty was meant to be a 'warning' against inclusion? She needs to step away from the meth. Oh, and learn what the fuck "socialism" means. Also.
In any case, I felt . . . compelled . . . to memorialize this moment.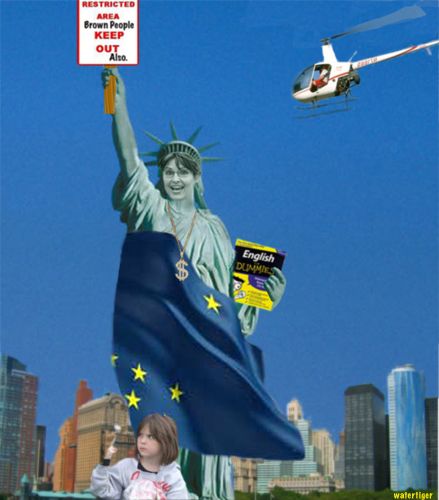 UPDATE: Sorry, TPC readers, for bad linkee earlier. Now fixee, for real.